(Picture 1) - Credit: Verena Barbosa Foltran
NB: All pictures had the parent's/school's authorization to be posted. 
CuriOcean workshops cover a wide range of topics from marine mammals conservation to marine litter and biodiversity and are based in local and international research.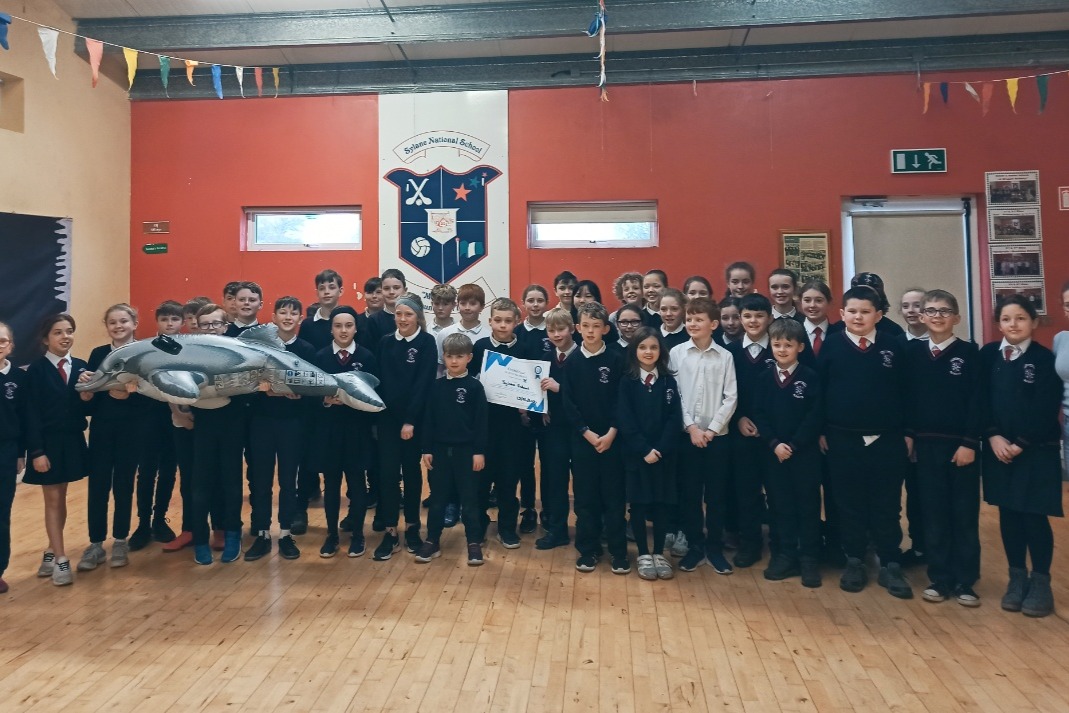 Up to now CuriOcean reached more than 15 schools, 20 classes and 600 kids between 7 and 12 years old and it is just the beginning! We also do beach cleanings during which we collected more than 300kg of waste in only 5 sessions of 40minutes each !
A the end of each workshop the students receive a certificate attesting the level and skills learned during the activities. They also create a take home message, which can be a drawing, a poster, a comic strip, anything the kids feel more comfortable with to show what they have learned. 
There are three different workshops available: (each one has a basic and an advanced level)
- The workshop on marine mammals gives an overview on local marine mammals, their importance, threats and current research. It's a great opportunity to gain an insight into a marine mammals researcher's typical day. The participants are guided through an introduction on marine mammals, acoustics, photo-identification and stranding response, presented with a sense of fun and curiosity.
- The workshop on marine litter focuses on the different types of marine litter, how they end up in the ocean and the small day-to-day actions that can help reducing waste. The activities are adapted to different age groups and are done in a playful way. 
- The biodiversity workshop gives an overview of how diverse marine life can be and how it is fundamentally linked to a healthy ecosystem. Participants will discover many fascinating and funny species, and gain an understanding of just how important ocean diversity is to the planet as a whole.

CuriOcean is currently based in Ireland but the long term goal will be to travel around the World, starting in Europe and spread the conservation efforts, empowering kids and teachers to be agents for a better future. We are very proud and excited to becoming an NGO and quite impressed with the local community's engagement and all the volunteers that have been helping the project.
Some workshop sessions are also organized for interested grown ups!
(Picture 3) - Credit: Luana Jungmann
(Picture 4) - Credit: Luana Jungmann
(Picture 5) - Credit: Sylane N.S School
(Picture 6) - Credit: Luana Jungmann
(Picture 7) - Credit: Luana Jungmann, report from one of the kids 
To keep this educational adventure going, your help is greatly needed! A specific material would help the workshops become more authentic and adapted to toddlers and very young ages. It will also help paying for all the media content created (posters, brandbook) and building the advanced workshops to keep on reaching interested kids.